> Real Synthetic Audio is the most listened to Industrial net-radio show.
> RSA for January 25th is now online!
Getting ahead of myself allowed me to take a week off of slaving over a hot hard drive, and has re-energized me! But the nose has to get back to the grindstone as we have a lot of great music to get out to you, and I don't want to start falling behind again! The membership drive pages are up, simply so I get get my ducks in a row. Next week we begin the 2021 membership drive and the 23rd anniversary! This weeks show includes tracks from Obsession Of Time, Raindancer, Nordika, Extize, Rotersand & Evendorff, Supreme Court, Aghast View, and Gunmaker.
Its that time once again! Yes, this past year has been a turbulent one, and I'm quite happy that I've been able to continue to bring everyone great content each week. At this time of year our hosting fees, etc come due and this is when I approach you, my listeners, for support to keep RSA going another year. We still have a lot of great prizes for 2021, but they're almost all RSA specific. Its been a tough year for everyone, so only if you can, please consider visiting the membership page and donating. As always there are tonnes of goodies for everyone!
> 2021 Friends of RSA!
The following people have joined the elite group known as the friends of RSA for 2021! Without their support, there would be no show!

Mark Matson, Monique Thomas, Adam Deane, Raymond Thietart, Nigel Stapley, Cristiano Torezan, Robert Ganz, Alan Drehmel.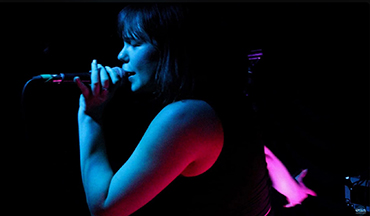 So after seeing the way a few people use YouTube for listening to music and/or podcasts, I've decided to slowly start uploading various sets and shows to YouTube for everyone to enjoy. Please feelf ree to subscribe to get new shows added to your feed weekly!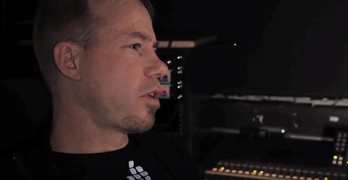 So a little over a year ago I was approached by this guy who wanted to do a documentary about me & RSA. I figured nothing would come of it, but you never know. Unlike a lot of things that have never actually happened in the last 20 years, I can now say there's a video chronicling how my radio show came about and what goes into making it. Kevin McMillan worked hard on it, I hope you enjoy it!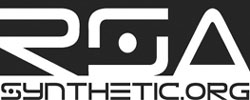 > RSA Podcasting and site Blog
I've updated the method that we do podcasting here at RSA. Now you can get each weeks show automatically downloaded to your PC or MP3 player by subscribing to the RSS feed. Simply subscribe through iTunes or Juice and each week the show will be fed to you as soon as it's available. Also, there is now an RSA Facebook group for you all to join and a Twitter account to follow!
With Infest behind us, leaving memories and bruised livers, please enjoy my live set from the Saturday night. It was a pleasure performing for you, I hope you enjoyed it as much as I did!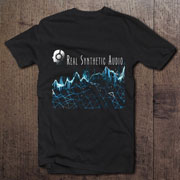 > RSA 2015 T-Shirt re-print Sale!
The shirts are now officially sold out. Thanks very much for your support!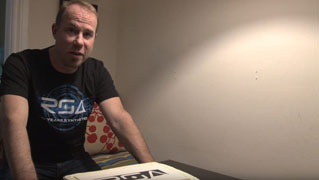 In January of 1998 I sat down with a dilemma. I was a club DJ who had a lot of great music to play, but couldn't experiment *too much* in the club. For some reason I wanted to be a radio DJ, and breaking in to the college radio clique wasn't going to happen. So I experimented with creating a "radio show" within my computer and set up a web site to stream it. On Jan 31 1998 the first episode of RSA went online. I had no idea that I'd be still doing it 20 years later. To celebrate this, I present to you a short video that will hopefully entertain you and convey how I feel today. Thank you for your support!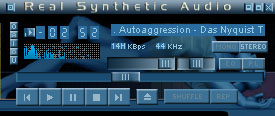 > Real Synthetic Audio Winamp Skins!
Michael Ridenour has made up the very first RSA themed Winamp skin! Download your copy by heading over to the goodies page! We're always looking for new submissions for all the categories there. Skins, Desktops, and banners!