> Real Synthetic Audio is the most listened to Industrial net-radio show.
> RSA for Febuary 1st is now online!
Welcome to the second week of the annual membership drive! Febuary marks the time on the RSA calendar when I go hat in hand to you, my devoted listeners, with hopes of donations to keep the show going for another year. This year, like always, we have some really amazing prizes donated by some really amazing people. If you can help out, please consider hitting the membership page and adding your name to the list of illustrious supporters! This weeks show includes tracks from Studio-X vs. Simon Carter, Front 242, Steril, Junksista, Evo-Lution, Cutoff Sky, Aesthetische and Vigilante. Enjoy the show!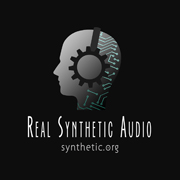 > 2016 RSA Membership drive has begun!
As many of you know, every February, I reach out to you, my listeners, and ask for your support to help keep RSA going for another year. Your hard earned dollars help pay for storage, bandwidth, and the other crazy expenses that come around on an annual basis. As with previous years, we have a great batch of prizes to give away courtesy of our industry supporters, such as Negative Gain Productions, Tom Shear, Simon Carter, and Onsen Designs. Please visit the membership page to see how you can help keep RSA going for another year and get your hands on a prize! The drive ends when February does, and prizes get sent out right away!
> 2016 Friends of RSA!
The following people have joined the elite group known as the friends of RSA for 2016!
Mark Matson, Raymond Thietart, Thomas Morch, Peter Dedek, Michelle Crawford-Bewley, Sean Patrick Waters, Peter Anthamatten, Johannes Schroeder, Bruce Hearns, Niko Lindqvist, Lisa Wahberg, Ben Bulcock, Jeffrey Kaplan, Wolfram Joost, Richard Valler, Christer Kaivo-oja, Clarissa Cook, John Gorham, Dale Fisher, Paul Lukianchuk, Robert Ganz, Salpy Kelian, Shawn Lauriat, Jonathan Cameron, Monica Kim, Nigel Stapley, William Crowe, Llew Thomas, Allen Greer, Ted Badiuk, Mark Yeddeau, Randal Nairn, Stan Nikipierowicz, Shishkov Anton, Mikael Enkvist, Siobhan Barrm, David Stavegard, Alexandre Place, Jeremy Bailin, Jesse Rodriguez, John Gray, Magne Lilleberg, Anthony Syhlonyk, Simon Carter, Ingo Jahn, Justin Griffiths, Don Maynard, Mark Taylor, Nathalie Mahieu.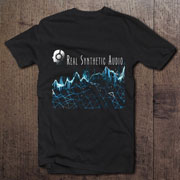 > RSA T-Shirts now on sale!
Its been almost 7 years since we last offered an RSA T-shirt for sale. But your patience and reminders have paid off. All of the pre-sale shirts have been shipped, and we are now accepting orders on the overstock. Order now to avoid disappointment! There is a very limited quantity left!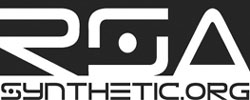 > RSA Podcasting and site Blog
I've updated the method that we do podcasting here at RSA. Now you can get each weeks show automatically downloaded to your PC or MP3 player by subscribing to the RSS feed. Simply subscribe through iTunes or Juice and each week the show will be fed to you as soon as it's available. Also, there is now an RSA Facebook group for you all to join and a Twitter account to follow!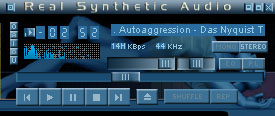 > Real Synthetic Audio Winamp Skins!
Michael Ridenour has made up the very first RSA themed Winamp skin! Download your copy by heading over to the goodies page! We're always looking for new submissions for all the categories there. Skins, Desktops, and banners!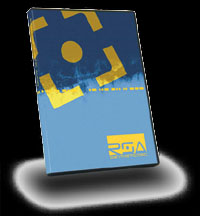 > RSA Archive DVDs v2.0 are gone!
With the advent of all of the old shows being put online, the RSA archive DVDs have been phased out and are no longer available. However, each year as part of the membership drive newer versions will be given away as prizes. Stay tuned for next years membership drive!