> Real Synthetic Audio is the most listened to Industrial net-radio show.
> RSA for January 23rd is now online!
We're only a week away from our 25th anniversary, and the start of the 2023 membership drive. But today (the day this show is dated for) is officially Assemblage 23 day. Yup, Its 1-23-2023, or 2323. But enough of getting Tom Shear's name in this simply for better search engine optimising. This week we've got some really cool EBM and Synthpop from bands that are new to me, and I'm enjoying still "discovering" new acts 25 years on... This weeks show includes tracks from Disorder Faith, E:Lect, Blinky Blinky Computerband, Cyan ID, Any Second, Rroyce, Neuroticfish, and Lakeside X.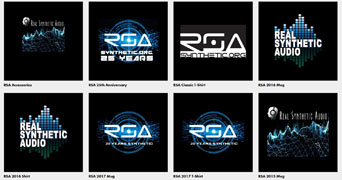 I've taken the time to set up an RSA merch store on Threadless. Here's where you can pick up everything from T-Shirts, to mugs, to the RSA shower curtain I ordered for myself!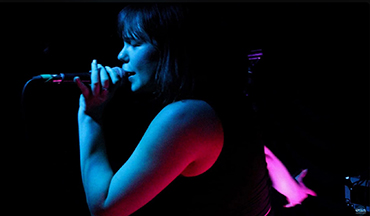 So after seeing the way a few people use YouTube for listening to music and/or podcasts, I've decided to slowly start uploading various sets and shows to YouTube for everyone to enjoy. Please feel free to subscribe to get new shows added to your feed weekly!
> 2022 Friends of RSA!
The following people have joined the elite group known as the friends of RSA for 2022! Without their support, there would be no show!

Mark Matson, Paul Marsh, Alex Hewson, Scott Noble, Clarissa Cook, Matthew Biggar, Jarno Elovirta, Vincent Stinson, Thomas Wiesseckel, Jonathan Cameron, Nick Boswell, Anthony Clark, Robert Ganz, Shawn Lauriat, Andrew Arensburger, Alexander Martinelle, Heather Howell, Galen Loram, Mark Yeddeau, Bruce Hearns, Nicholas Geovanis, Jay White, Geoffrey Catto, Michael Virks, Nigel Stapley, Henning Hoefer, James Sudd, Wendy Procter, Seth Bumpurs, Llewelyn Thomas, Adam Deane, Ingo Jahn, Nathalie Mahieu, Ryan Zastrow, Rikard Karlsson, Walter Scheirer, Jeremiah Proffitt, Peter Anthamatten, Jörgen A Björkman, Dale Fisher, Magne Lilleberg, Brett Bartosavage, Niclas Grahm, Richard Valler, John Shippee, Kyle Yencha, Jeffrey Kaplan, Don Maynard, Andreas Schoenauer, Scott Lange, Alexandre Place, Francois Denommee, Raymond Thietart, Morgan Collier, Michelle Moller, Steven Weidner, Le Mercer Stephenson, James Groves, Orion Pientak, William Crowe, Matthew Widmann, Becky Koepke, Gabrielle Cyr, Ian Moore, Michael Osredkar, Holger Heymanns, Michael Frank, Matthew Zofchak, Michael Ridenour, John Sivec III, Sven Erik Sørensen, Jon Lester, Michael Moyle, Howard Eberhart, James Moreland, David Chamberlin, John King, Josh Cox, Erik Fjeldheim, Diana Fitzwater, Derek Taylor, Ben Thompson, Eric Hansel, Alan Drehmel, Katherine Mavrokefalos, Nicole Huber, Johannes Schroeder, Norma Coupland, Ryann Callaghan, Christina O'Dell, Jacqueline Walker, Jacqueline Walker, Jorge Uribe, Anton Tyagushev, Morning Star Novelties, Nick Boldt, Robert Johnson, Kevin McMillan, Larry Loesch, Ein Ferguson, Kristofor Clark, Paul Lukianchuk, Oliver Huber, Adrian Onsen, Sebastien Huot, Shawn Wright, John LeSanche, Ryan Reynolds, Tony Colter, Michelle Crawford-Bewley.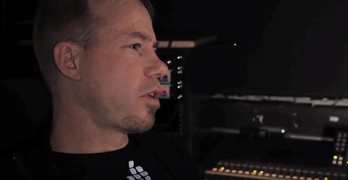 So a little over a year ago I was approached by this guy who wanted to do a documentary about me & RSA. I figured nothing would come of it, but you never know. Unlike a lot of things that have never actually happened in the last 20 years, I can now say there's a video chronicling how my radio show came about and what goes into making it. Kevin McMillan worked hard on it, I hope you enjoy it!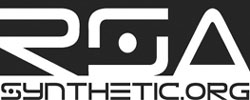 > RSA Podcasting and site Blog
I've updated the method that we do podcasting here at RSA. Now you can get each weeks show automatically downloaded to your PC or MP3 player by subscribing to the RSS feed. Simply subscribe through iTunes or Juice and each week the show will be fed to you as soon as it's available. Also, there is now an RSA Facebook group for you all to join and a Twitter account to follow!
With Infest behind us, leaving memories and bruised livers, please enjoy my live set from the Saturday night. It was a pleasure performing for you, I hope you enjoyed it as much as I did!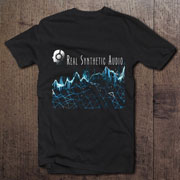 > RSA 2015 T-Shirt re-print Sale!
The shirts are now officially sold out. Thanks very much for your support!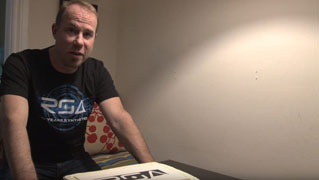 In January of 1998 I sat down with a dilemma. I was a club DJ who had a lot of great music to play, but couldn't experiment *too much* in the club. For some reason I wanted to be a radio DJ, and breaking in to the college radio clique wasn't going to happen. So I experimented with creating a "radio show" within my computer and set up a web site to stream it. On Jan 31 1998 the first episode of RSA went online. I had no idea that I'd be still doing it 20 years later. To celebrate this, I present to you a short video that will hopefully entertain you and convey how I feel today. Thank you for your support!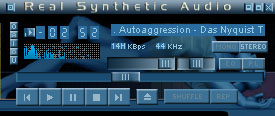 > Real Synthetic Audio Winamp Skins!
Michael Ridenour has made up the very first RSA themed Winamp skin! Download your copy by heading over to the goodies page! We're always looking for new submissions for all the categories there. Skins, Desktops, and banners!