> Real Synthetic Audio is the most listened to Industrial net-radio show.
> RSA for August 29th is now online!
I just couldn't get off my arse last night to get the show finished, and thats why its going up after work on Monday and not first thing on Monday morning. Keep your eyes peeled for news about a brand new RSA T-Shirt design! Next weeks show will be slightly delayed due to the labour day weekend, but until then we have... This weeks show includes tracks from Aesthetic Perfection, Pride & Fall, Scheuber, Studio-X vs. Simon Carter, Fredrik Croona, Dismantled, Clicker, and Voicecoil. Enjoy the show!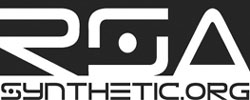 > RSA Podcasting and site Blog
I've updated the method that we do podcasting here at RSA. Now you can get each weeks show automatically downloaded to your PC or MP3 player by subscribing to the RSS feed. Simply subscribe through iTunes or Juice and each week the show will be fed to you as soon as it's available. Also, there is now an RSA Facebook group for you all to join and a Twitter account to follow!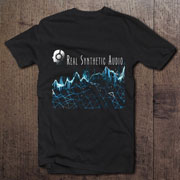 > RSA T-Shirts now SOLD OUT
I'd like to thank everyone who is now proudly wearing an RSA T-shirt! It was a real adventure ordering and shipping, but we're now sold out! Keep an eye out for a new design sometime in late 2016 or early 2017!
> 2016 Friends of RSA!
The following people have joined the elite group known as the friends of RSA for 2016!
Mark Matson, Raymond Thietart, Thomas Morch, Peter Dedek, Michelle Crawford-Bewley, Sean Patrick Waters, Peter Anthamatten, Johannes Schroeder, Bruce Hearns, Niko Lindqvist, Lisa Wahberg, Ben Bulcock, Jeffrey Kaplan, Wolfram Joost, Richard Valler, Christer Kaivo-oja, Clarissa Cook, John Gorham, Dale Fisher, Paul Lukianchuk, Robert Ganz, Salpy Kelian, Shawn Lauriat, Jonathan Cameron, Monica Kim, Nigel Stapley, William Crowe, Llew Thomas, Allen Greer, Ted Badiuk, Mark Yeddeau, Randal Nairn, Stan Nikipierowicz, Shishkov Anton, Mikael Enkvist, Siobhan Barrm, David Stavegard, Alexandre Place, Jeremy Bailin, Jesse Rodriguez, John Gray, Magne Lilleberg, Anthony Syhlonyk, Simon Carter, Ingo Jahn, Justin Griffiths, Don Maynard, Mark Taylor, Nathalie Mahieu, Gabrielle Cyr, Krys O'Dell, Oliver Huber, Steffen Rosshirt, Francis Mutchler-Lee, Markus Gerstner, Michael Virks, Nick Boswell, Walter Scheirer, Maree-Louise Tobin, Ryan Zastrow, Henning Hoefer, Howard Eberhart, Alan Karlson, Arica Rust, Daniel Steinke, Brock Burgess, Michael Frank, Michael Ridenour, Scott Lange, Thomas Rathsfeld, Manuel Huber, Shazia McCormick, James Morton, Christopher Dixon, Carl Hume, Jennifer Rawlins, James Moreland, Andreas Magnusson, Andreas Schoenauer, Galen Loram, Matthew Fealy, Jarno Elovirta, Ryan Reynolds, Larry Loesch, Sarah Pugliaresi, Blair Hoplight, Heikki Ritola, Michael Davidson, Michael Sullivan, John LeSanche, Martin Oellermann, Chris Applegate, Dalibor Jovasevic, Matthew Biggar, Felix Arndt, Jacqueline Walker, Kyle Yencha, Constantin Adam, Alexander Martinelle, Scott Noble, Francois Denommee, Leslie Harris, Frank Gifford, Shawn Wright, Sebastien Huot, Jay White, Fabio Restrepo Londoño, Michael Moyle, Matthew Wolf, Matthew Zofchak, Tony Colter.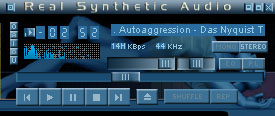 > Real Synthetic Audio Winamp Skins!
Michael Ridenour has made up the very first RSA themed Winamp skin! Download your copy by heading over to the goodies page! We're always looking for new submissions for all the categories there. Skins, Desktops, and banners!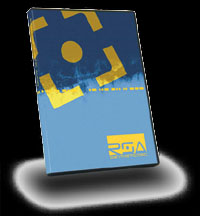 > RSA Archive DVDs v2.0 are gone!
With the advent of all of the old shows being put online, the RSA archive DVDs have been phased out and are no longer available. However, each year as part of the membership drive newer versions will be given away as prizes. Stay tuned for next years membership drive!